Cynthia Gillikin, M.D., Ph.D.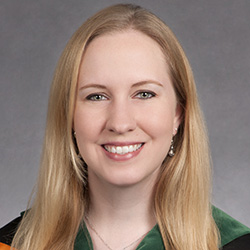 Dr. Cynthia Gillikin enjoys working with clients who would benefit from both psychotherapy as well as medication management. She works closely with the other counselors in the practice to provide integrated care. Many of her clients are dealing with issues such as depression, anxiety, bipolar disorder, PTSD and other psychiatric disorders. Cynthia, a licensed physician, is specialized in psychiatry.
---
Teressa A. Hale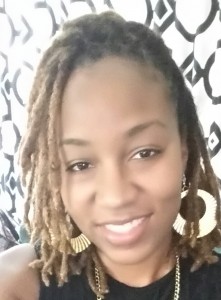 Teressa A. Hale, MA, LPC is a native of Atlanta, GA and is a Licensed Professional Counselor in the State of Georgia. Teressa earned her Bachelors of Arts in Psychology from Albany State University and earned her Masters of Arts from Argosy University. She has over 13 years' experience in the social services field. This experience includes but is not limited to, working with at risk youth, ADD/ADHD, substance abuse, HIV/AIDS, gender identity, LGBT, depression, grief, anxiety, self-esteem issues, anger management, and communication/relationship issues.
Teressa is a firm believer in empowering individuals into becoming their ultimate self. "Every one of us has a calling, passion and purpose in life. I desire to assist my clients in discovering the shining light that already resides in each and every one of us. When discovered…then focus, balance, truth, understanding and awareness can manifest."
Teressa primarily utilizes Cognitive Behavior Therapy and other self-help techniques and modalities when working with her clients. "Once an individual realizes that his/her thoughts are truly influential and can cultivate his/her life, then change can and will transpire. Being the change you wish to see in the world starts with SELF!"
"I welcome the opportunity to support YOU in discovering your hidden talents and overcoming difficulties that might be delaying you to take the next needed step in your life. Trust the process of counseling and watch your life transform. Your best self awaits you around the corner.
---
Dr. Michael Marti
In his practice,
Dr. Michael Marti
strives to help clients gain awareness of what is keeping them stuck and to help them develop effective, healthier, coping strategies for gaining control in their lives. Reaching out for help and making that initial phone call can be difficult for some people, but feeling stuck in your life, a job or in a relationship that is not working can be even more challenging. Michael has expertise in treating clients who have experienced trauma/PTSD, depression and anxiety disorders. In addition, he provides services for people that struggle with chronic pain, marital difficulties, spirituality, unresolved grief/loss and problems managing anger. If you are struggling with any of these problems, he encourages you to call and make an appointment. His approach to therapy is a collaborative one. Working together, you will focus on identifying your issues, clarifying your goals, reducing symptoms and achieving personal growth. If you are tired of feeling depressed, anxious, or just feeling lost, then call for an initial consult and start focusing on getting better. (Saturday appointments are also available.)
---
Barbara J. Rubin, Psy.D.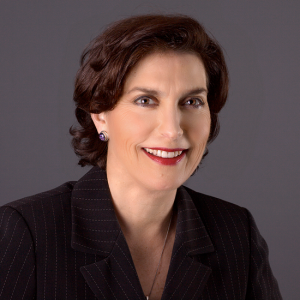 Dr. Barbara J. Rubin is a licensed psychologist in Georgia and Florida with more than 25 years of experience evaluating, diagnosing and treating individuals, couples and families. She provides ethically-sound and culturally-sensitive individual and couples counseling to those motivated to step out on the challenging "skinny branches" in life. Dr. Rubin combines insight-oriented and cognitive-behavioral approaches to help clients identify roadblocks to progress and learn necessary skills to help them live with more confidence and competence. Whether healing from loss, looking for pre-marital counseling, seeking more fulfilling work/life balance or trying to feel more comfortable in their own skin, Dr. Rubin helps clients gain forward momentum no matter where their journey may have begun. Specialties also include psycho-oncology (working with cancer patients), counseling for the lesbian, gay, bisexual and transgender communities and their families, and supporting those going through life transitions and approaching significant milestones such as retirement and career transitions. Dr. Rubin is an entrepreneurial leader who has used her expertise in a variety of diverse settings. While working as the country's first in-house psychologist for the Atlanta family court system, Dr. Rubin simultaneously ran a private practice. As a consultant, she provided the first mental health services for nursing home residents on the west coast of Florida, and as a hospital vice president also created the nation's first LGBT dual-diagnosis inpatient treatment program. Dr. Rubin is a member of the National Register of Health Service Psychologists, a member of the World Professional Association for Transgender Health (WPATH) and a member of Psi Chi, the National Honor Society in Psychology. Dr. Rubin holds a Doctorate of Psychology from the Florida Institute of Technology, with a predoctoral internship at the University of Virginia. She holds two master's degrees from Biscayne College – one of which is in family life education. She earned her bachelor's degree in psychology from the University of Miami. Dr. Rubin credits her years playing organized sports and a stint playing professional women's basketball in France with teaching her the power of resilience, tenacity, teamwork and how to handle winning and losing gracefully. Dr. Rubin has written and been quoted in numerous articles. Click here to see them.
---
Sandra A. Pascual, LPC, NCC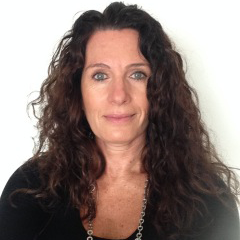 Sandra A. Pascual has a bachelor's degree from Georgia State University and received her master's from Argosy University in Atlanta. She is a licensed professional counselor in the Georgia and a national certified counselor. She was born and raised in Argentina and has lived in different countries. She is fully bilingual (English and Spanish) and has a vast knowledge and understanding of other cultures. Sandra believes that culture represents a big portion of what a person has learned, and has to be acknowledged in order to fully understand behaviors. Sandra has experience working with adults, couples and adolescents. She integrates mindfulness and emotion regulation with psychodynamic techniques, but having in mind the basic belief that "you are an expert on yourself." She will help you to discover your strengths, develop new skills and feel more connected with your inner self. Sandra has recently earned a certificate in sexuality from the Instituto Mexicano de la Pareja in Mexico City.
Studying human sexuality gave me the opportunity to understand the importance of sex as a bonding component in couples, and as part of a whole for an individual. Sexual dysfunctions, paraphilia, infidelity, and other sexual issues can be difficult to bear. Having no one to talk about them can be devastating." — Sandra A. Pascual
Other areas of expertise include: domestic violence, anger management, communication issues, anxiety, divorce adjustment, sexual abuse and trauma.
---
Lisa Shankman, M.S., LMFT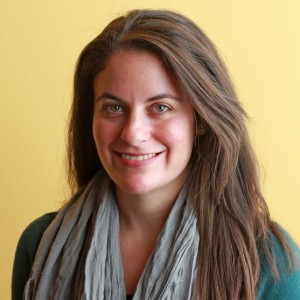 Lisa Shankman is a Licensed Marriage and Family Therapist in the state of Georgia. She works with individuals, couples and families who seek change and have a desire to build upon one's own strengths and resources in tackling life's challenges. Lisa draws upon her experience of providing therapeutic services in clinic, community, partial hospital and private practice settings to provide highly individualized therapy to meet her clients' needs. Lisa completed her Bachelor of Science in Psychology from the University of Florida and received her Master of Science in Marital and Family Therapy from Northwestern University's Family Institute. She maintains a special interest in working with adolescents, young adults and couples, and she utilizes a practical, supportive and integrative approach to therapy.
Lisa tends to draw upon aspects of family systems, cognitive behavioral and psychodynamic theories. She has considerable experience working with those struggling with communication, life transition, self- esteem and family of origin issues.
Lisa recognizes that life throws a lot of curve balls our way. As a therapist, her goal is to help you navigate through life's challenges with more confidence and embrace the you that you want to be!
---
Twilynn M. Jourdain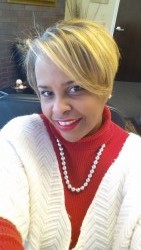 Twilynn M. Jourdain has a bachelor of science degree from Xavier University of Louisiana and received her master's degree in counselor education, specializing in human service counseling, from the University of New Orleans. She is a licensed professional counselor in the states of Louisiana (#2236) and Georgia (#003556) and is also a nationally certified counselor through the National Board of Certified Counselors (NBCC #54749). In 2004, Twilynn was certified by Harvard University in the area of non-profit strategic management. Twilynn has over 20 years experience working in the human services industry. She provides individual, couple, and family therapy in a private practice setting. She specializes in working with those who suffer from depression, have experienced trauma and abuse, experience anxiety and stress, have communication challenges within their family system, and/or have difficulty in making life transitions. She has extensive experience working with adolescents addressing, self-esteem issues, teaching decision-making and problem solving skills, and working through school related issues. Twilynn also has extensive experience working with the LBGT community. In addition, she conducts training in various areas including adolescent development, solution-oriented and family-focused approaches in therapy, cultural diversity, caring of the care giver, parenting issues, and is also a certified instructor providing training in crisis intervention. She trains in business, school, and clinical settings.
Twilynn's goals and approach to her work stems from the belief that everyone wants to live at their full potential and they don't always know how.
We all at some point or another need help or support in doing so. Clients drive the treatment process because it is all about and for them. She sees herself as the facilitator of bringing out hidden individual and/or family strengths that are being under-utilized, therefore preventing a client's ability to live their best life. Understanding self-worth and reprogramming maladaptive thoughts and behaviors are keys to a positive outcome. She looks forward to participating in a process with clients where everyone comes out a winner. Treatment modalities and techniques utilized are adapted to the needs of the client to best ensure success as a result to treatment. One size does not fit all because we all are unique and special.
---
Dr. Harrison Davis
Dr. Harrison Davis is licensed as a Professional Counselor in Georgia. With over 15 years of clinical experience, he offers insight, possibilities, and strategies for improving your world. His aim is to help adults and older adolescents who wish to overcome excessive worrying; bitterness, heal wounds from the past, combat self defeating thoughts and behaviors, and improve relationships with others.
Dr. Davis works effectively with individuals, couples and groups who desire a change within their lives.
Regardless of your personal goals, Dr. Davis brings with him experience, knowledge, and compassion. With a Ph.D. in Counseling from the University of Arkansas, Dr. Davis is prepared to offer you specialized skills in facilitating growth and change. His clinical experiences are diverse as he has work in community mental health agencies, university counseling centers, substance abuse clinics, and private practice. Dr. Davis utilizes a multifaceted approach to helping others feel triumphant, connected, and encouraged. He relies on principles associated with person-centered, cognitive-behavioral, and reality therapies. Overall, Dr. Davis wants to help you to live the life that you were meant to live.
---
Johnetta Barnes
Johnetta Barnes is a Licensed Professional Counselor, a Certified Professional Counselor Supervisor in the state of Georgia and a National Certified Counselor. She has 
experience in supervising and providing training for other counselors within the field. She earned her Bachelor's degree from Saint Leo University and received her Master's degree in Professional Counseling from Argosy University. She has close to a decade of experience in working with adults, children, families and couples. She has extensive experience in working with individuals who struggle with depression, anxiety, PTSD, adjustment and mood disorders.Her decade of experience includes providing counseling in private practice, nursing home and community settings. Her experience working with various backgrounds such as multicultural and the LGBT community comes from her extensive education, travel and diverse upbringing in the military environment.
Though her preferred treatment modality is CBT, her therapeutic approach is a collaborative one that is client centered utilizing various therapeutic approaches. She believes that there is hope for the hopeless and that everyone has a unique set of qualities within them. Once a person has gained a level of self-awareness, self-confidence and utilize learned coping skills then they will have the tools for success in their life.
---